Jalopnik – Dan Trent – 14th November 2018
Spa-Francorchamps has many well-known corners. Eau Rouge you likely know. But the one that prompts a reflexive wriggle against the harness straps on approach is Pouhon, a downhill, fourth-gear left-hander round the back of the circuit. It's probably just a lift but I'll confess to a confidence dab before committing. Both actions have the same, butt-clenching effect of making the back end go light at around 90 mph, just as the full corner reveals itself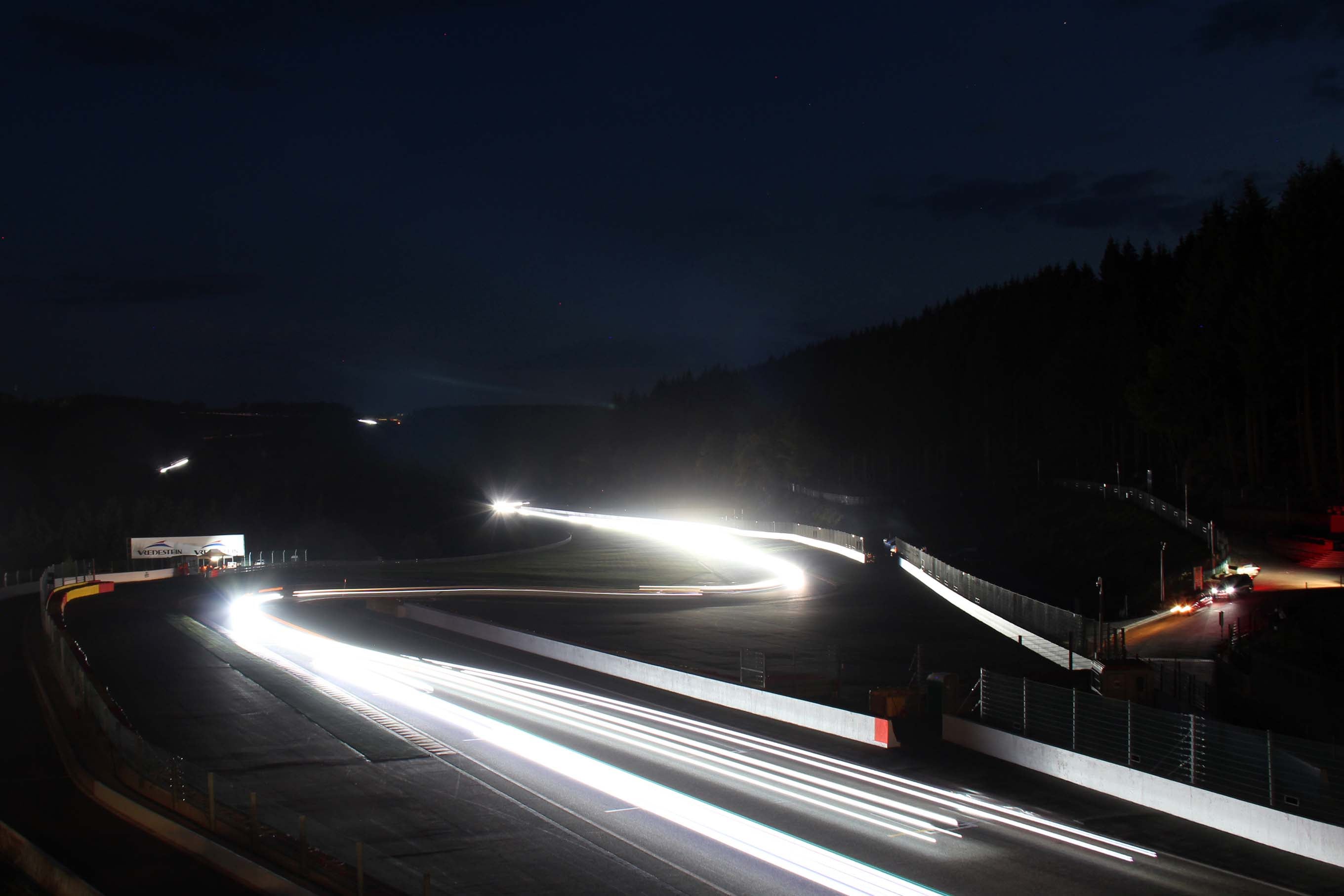 Only this time it's not just the corner. I'm three-abreast in the dark, the lightning illuminating the Ardennes forest has turned to rain, and the guy in front has just discovered the grip levels have totally changed since the last lap. I'm fixated on his elegant pirouette before sense kicks in and I'm looking for an escape route over the curbs.
I juke right. This is fine. We'll be okay. Oh shit, he's now coasting backwards into my path. Cars scatter across the run-off area, weaving wildly in all directions. A good 20 yards past him and we're all back on track, scraping doorhandles as battle resumes for the next corner.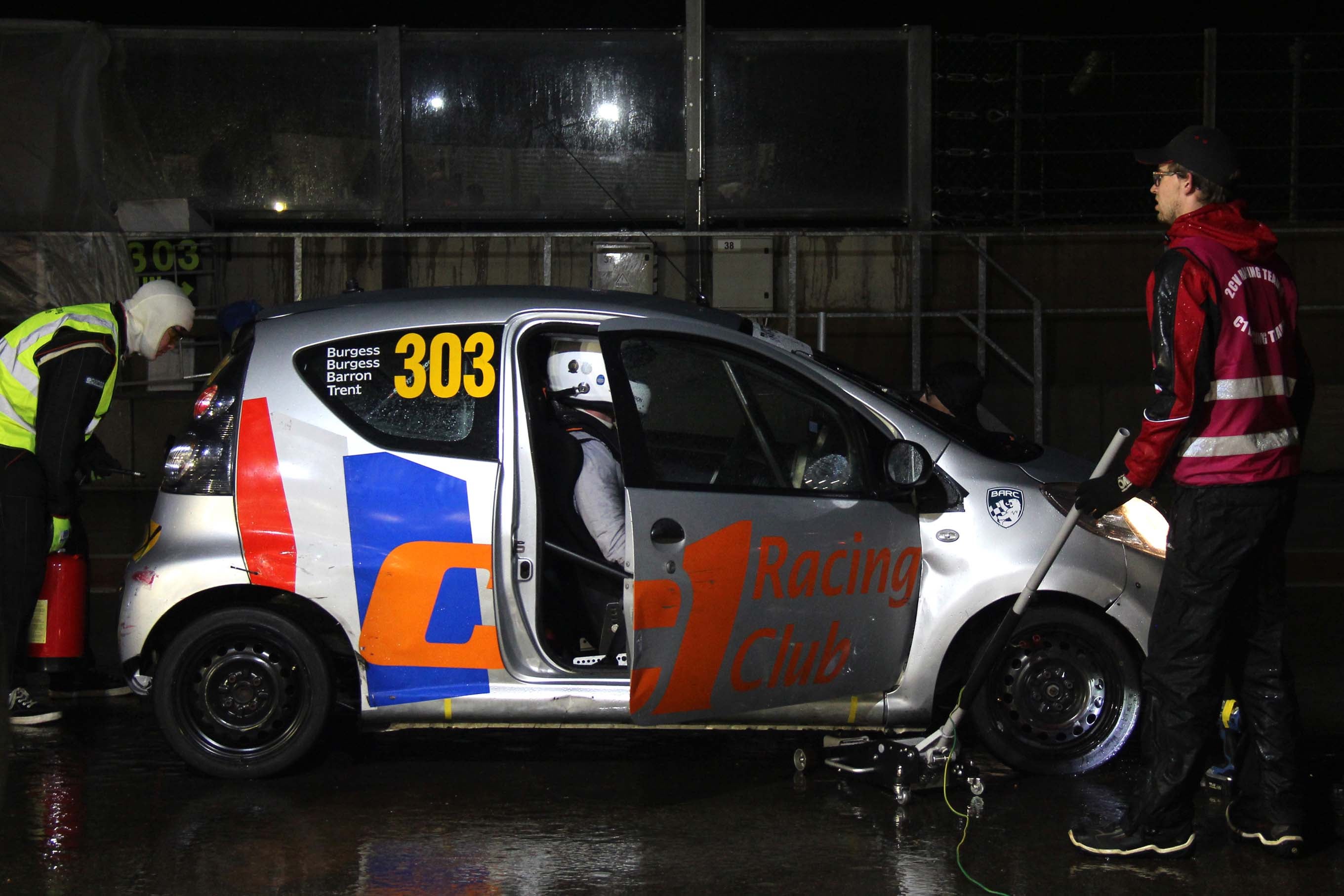 It's 1 a.m. on a Saturday night in Belgium and I want a beer. God, I want a beer. Instead I'm on shot tires, the rain is so intense I can't see where the track ends and the grass starts and I can only hope the taillights ahead are going the right way. Meanwhile the car behind is so close he's pretty much parked in my trunk, his lights dazzling me in the mirrors as I try to find a line through the dark and the spray. Pretty standard for Belgian freeway driving as it goes. But even that, and Spa's reputation for dramatic weather, hasn't quite prepared me for the intensity of this fight.
Welcome to Citroen C1 racing, upstart addition to a 24-hour 2CV eventthat's been a fixture at Spa for over 30 years. They're still here, their slammed Deux-Chevauxs and Dyanes corrupted by air-cooled, flat-twin BMW bike engines with over 100 horsepower and crazy homebrew bodywork, faired-in wheels and all.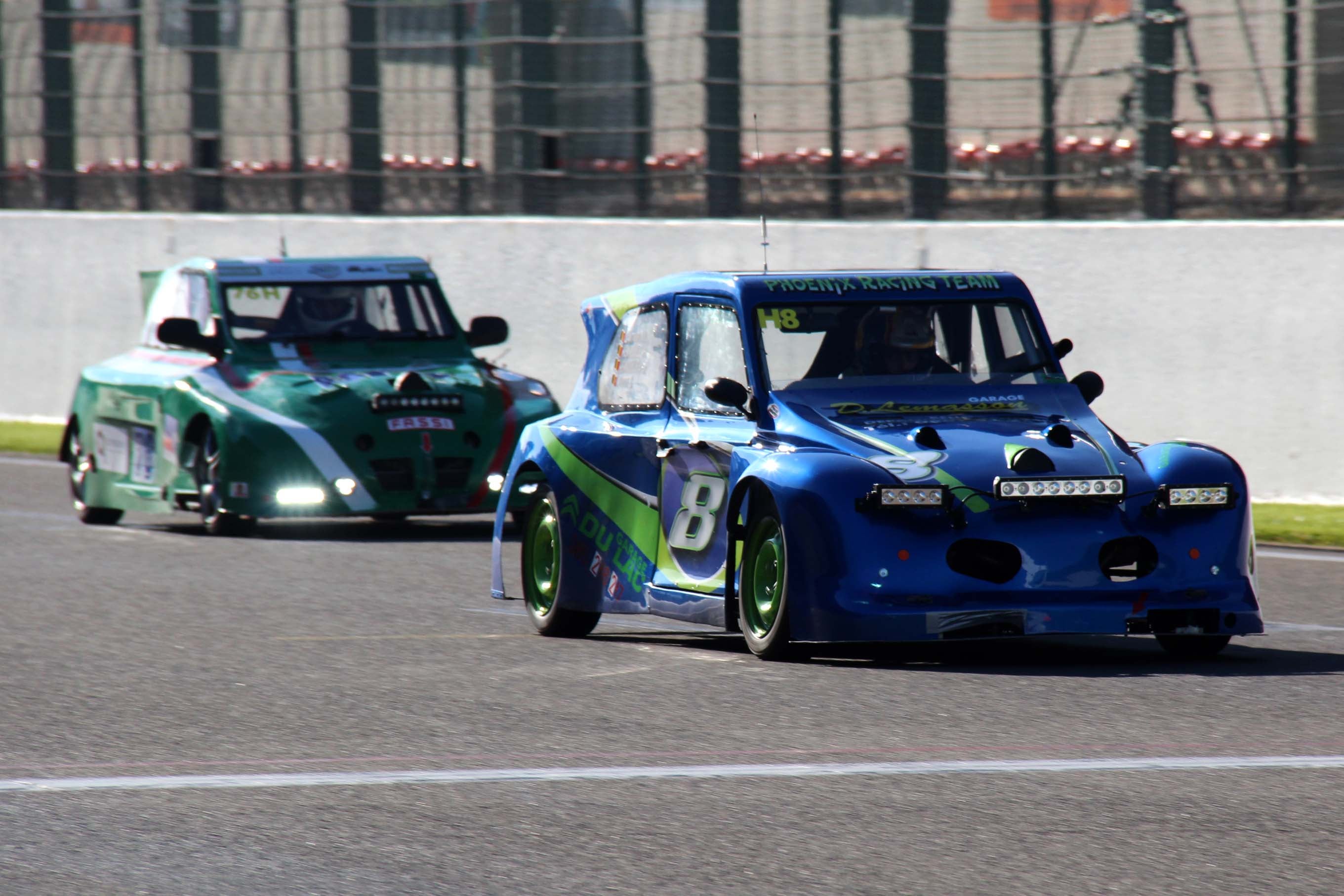 And they are fast, carving through the traffic like weird, scuttling bugs. These are now $100,000 machines though, a series that started as affordable fun in cheap old cars now a budgetary arms race
Which is where the C1 picks up.
C-what, you ask? Picture your stereotypical, front-drive Euro hatchback with a gutless, 1.0-liter, 67 HP three-cylinder engine and you're there. Also sold as the Peugeot 107 and Toyota Aygo, first-gen donor cars can now be bought for a $1,000 and converted into a racing car for less than $5,000. This explains why there are nearly 70 in this 121-car grid, 40-plus of them from the UK-based C1 Racing Club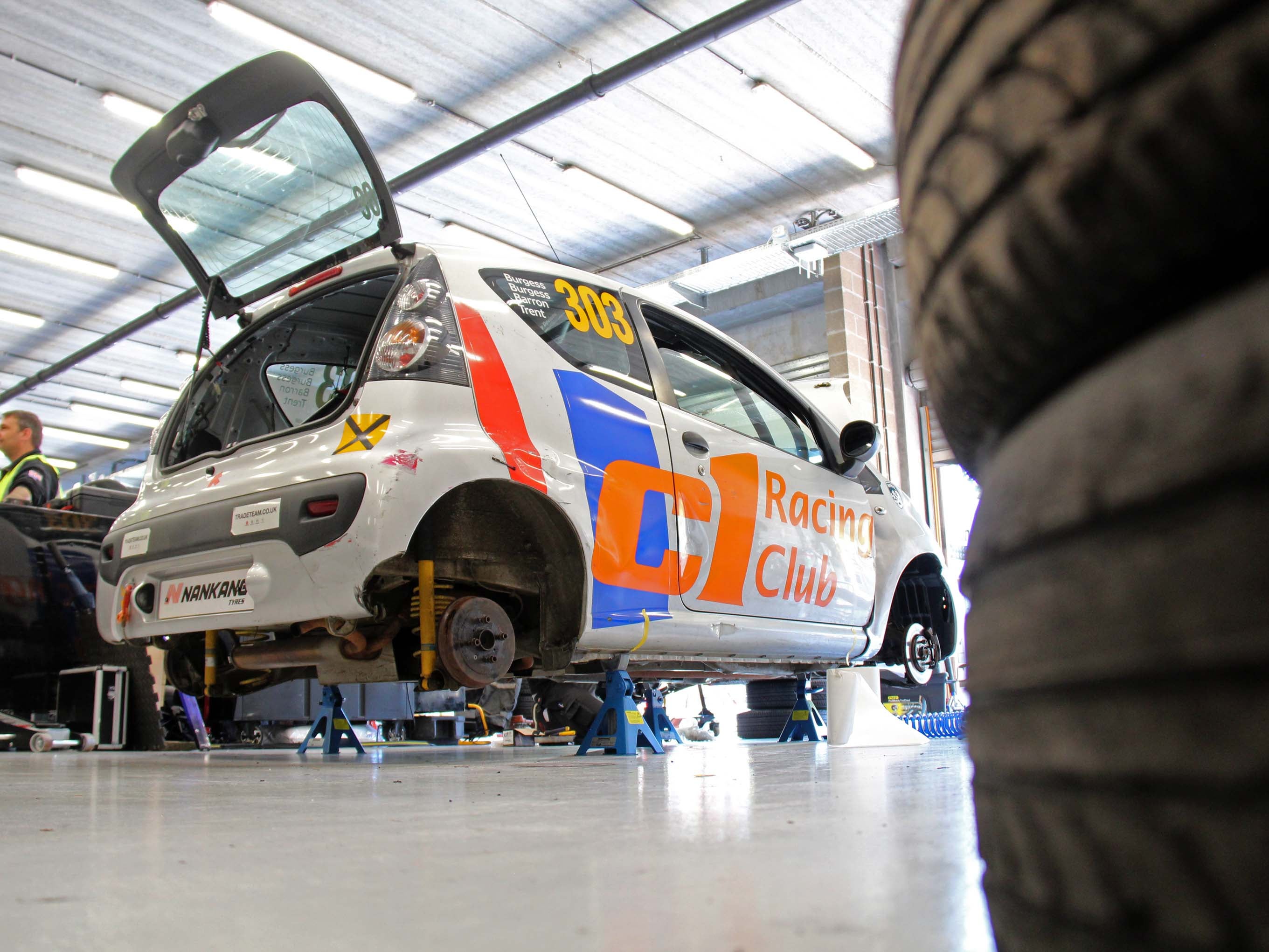 It doesn't, however, explain why so many drivers from supposedly more prestigious and (let's face it) faster race series seem so eager to compete in a stripped and caged shopping car. One of my teammates is fresh from driving a million-dollar historic in the most blue chip of blue chip races at Goodwood Revival. Others are salty VLN and Nürburgring 24-hour veterans or have experience in GT3 and GTE, including here at Spa. There's one guy from Idaho more accustomed to racing Porsches and guys and girls from fiercely competitive one-make Caterham, Ginetta and Radical series back in the UK. A team of American drivers led by New Jersey-based Jon Meyer have, with help from the C1 Racing Club, had a car built in Germany and are ready to race on SCCA national licenses. Why are they all here?
Because it's competitive as hell, not 24 Hours of LeMons-style wacky racing. It's basically everything we love about circuit racing. Minus the bullshit or million-dollar budgets.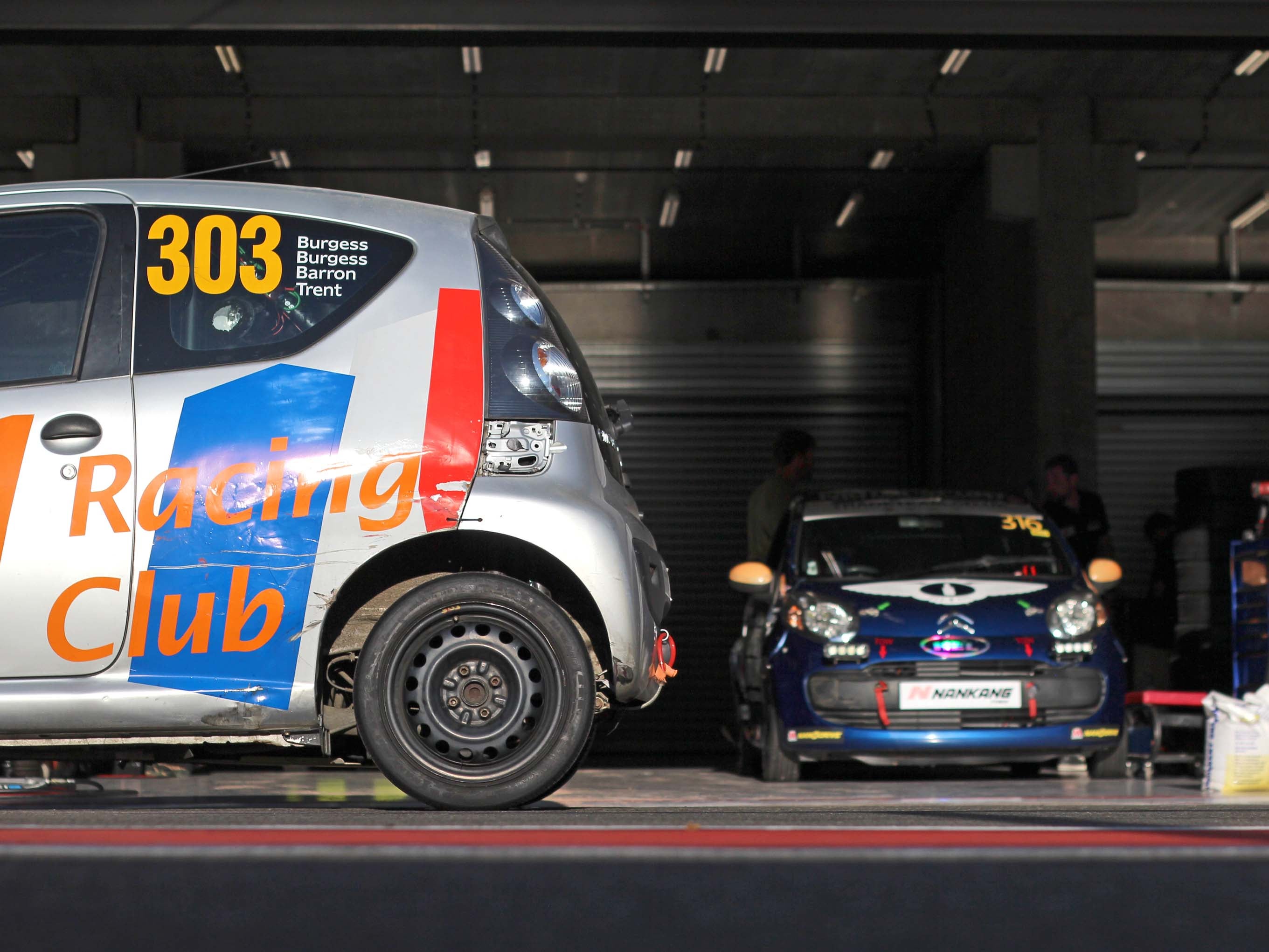 "First it's Spa. This is hallowed ground," says Meyer. "Second, night racing. We just don't get the chance to do that back home so much. And the third is we've all watched British and German touring cars and the level of racing here makes this really attractive."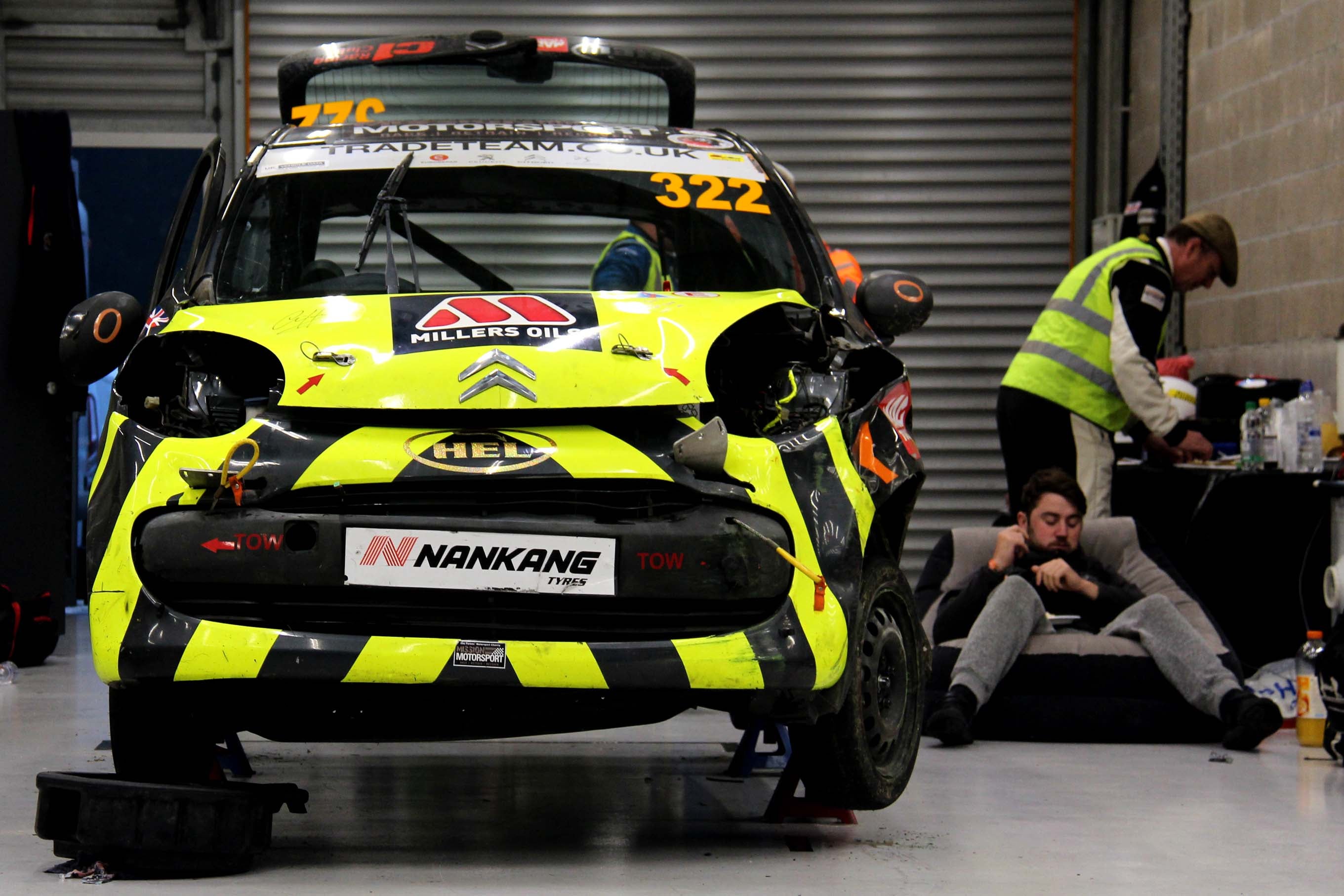 The C1 Racing Club succeeds where others have failed by maintaining strict control on car specs. You can only build one with the parts and packages supplied by the club, the idea being it's the fast drivers who get to the front of the grid, not just the rich ones. Writing the rulebook from scratch gives them authority to enforce component changes on anyone they suspect of buying extra speed, up to and including swapping out their engine for a spare stored in the pit garage.
"Trust me, between us we know all the tricks," says series co-founder Meyrick Cox, "basically because we've thought through all the ways we'd cheat if we were doing it."
Bottom line, if the next guy is faster than you, it's not because of the car.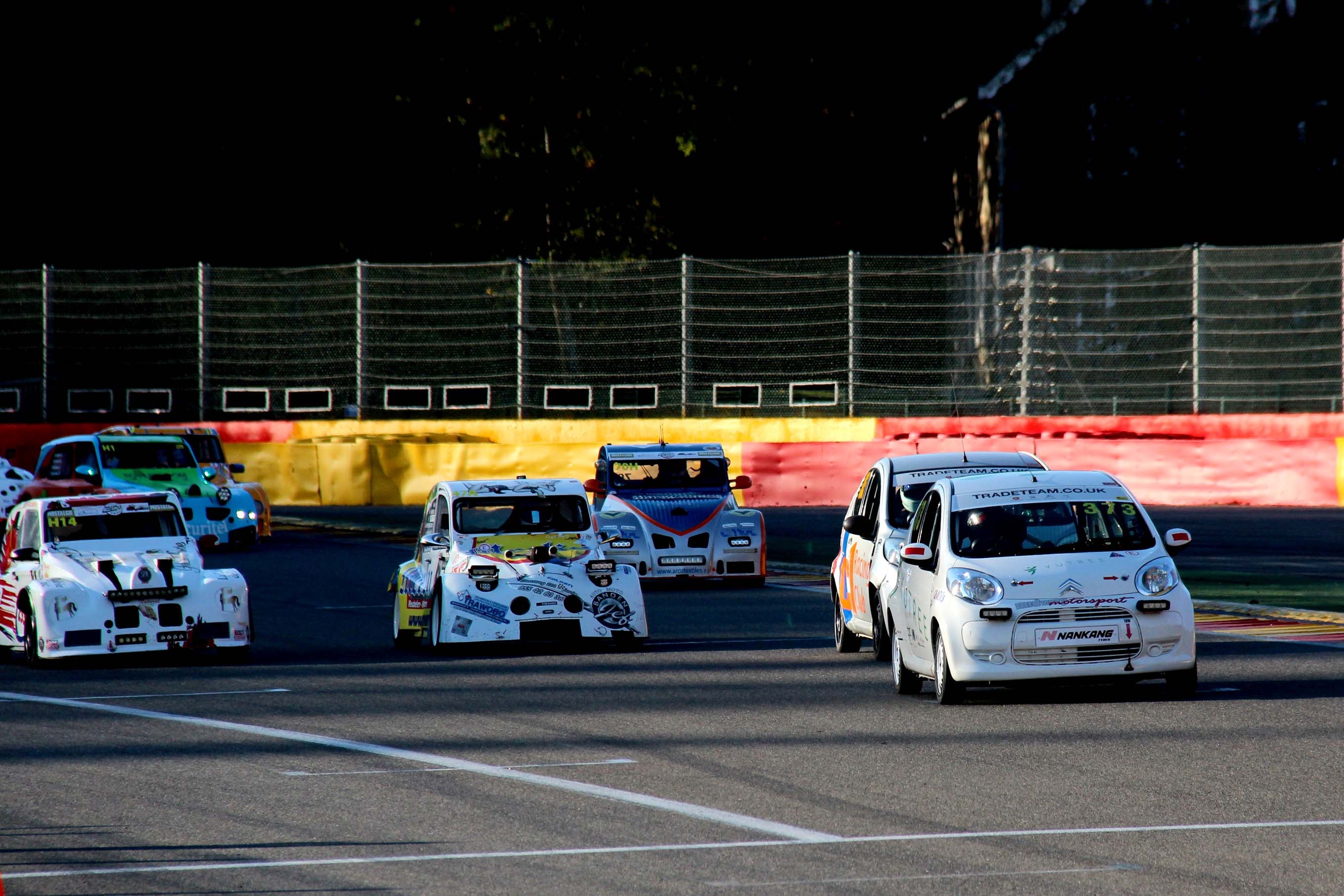 So it's as much about brainpower as it is horsepower. You may nail that guy into La Source hairpin with a fist pump for the GoPro and social media glory. But he's now got your tow all the way into Eau Rouge and along the straight that follows, ducking out of your draft with the extra five miles per hour you gifted him. Six-car battles for position can last—literally—hours, the lead changing constantly as every corner becomes a who-blinks-first battle of bravery and wits, inevitably spiced up by one of those ridiculous 2CV prototypes carving between you at a critical moment, or a standard one blocking your path and costing you five seconds in one lap.
For much of the race 70-car C1 field are circulating the 4.3-mile circuit to within two or three seconds of each other, it's that tight.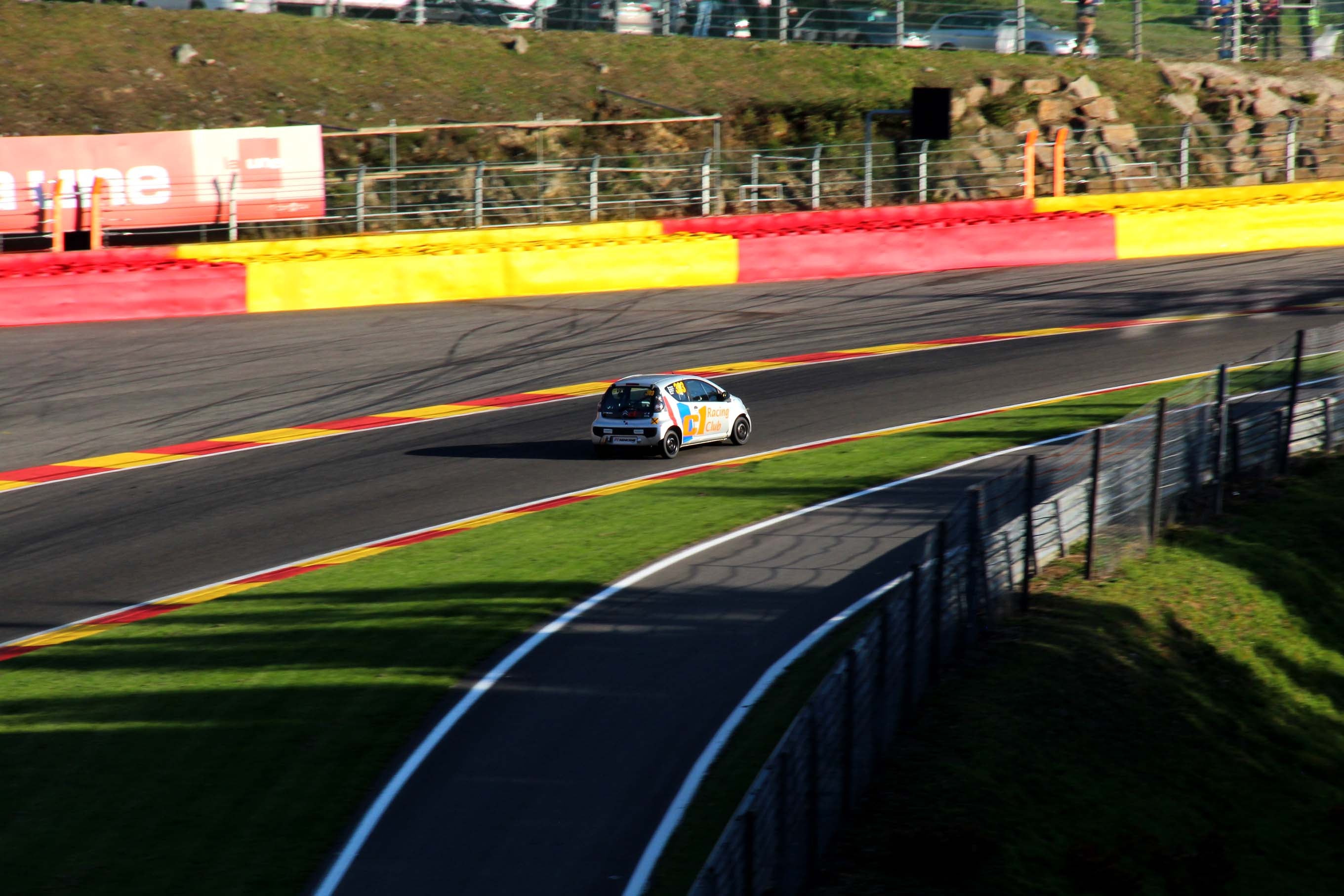 At night I find myself drafting so close I'm watching the track unfold through the windscreen of the car in front, using his lights to pick my braking point and opportunity to duck out the slipstream. It's the kind of racing where you'll be locked in a fight to the death one moment and exchanging thumbs-up the next, my battle with one car lasting half an hour and having us swap position but not paint once or twice a lap.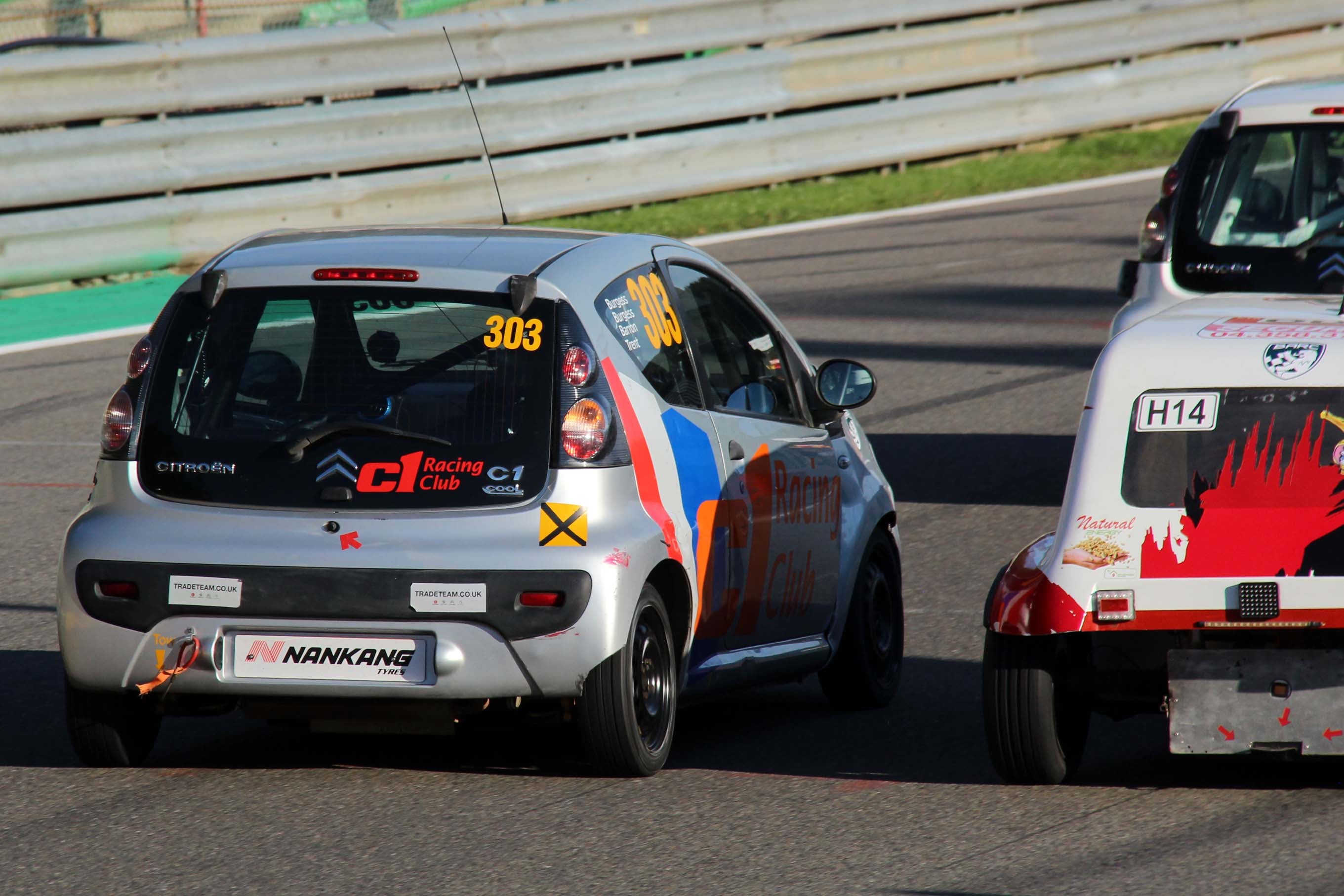 The driving standards are ruthless enough to make you wince but respectful with it. Rubbin' is definitely racin' but anyone taking it too far won't be invited back, simple as that.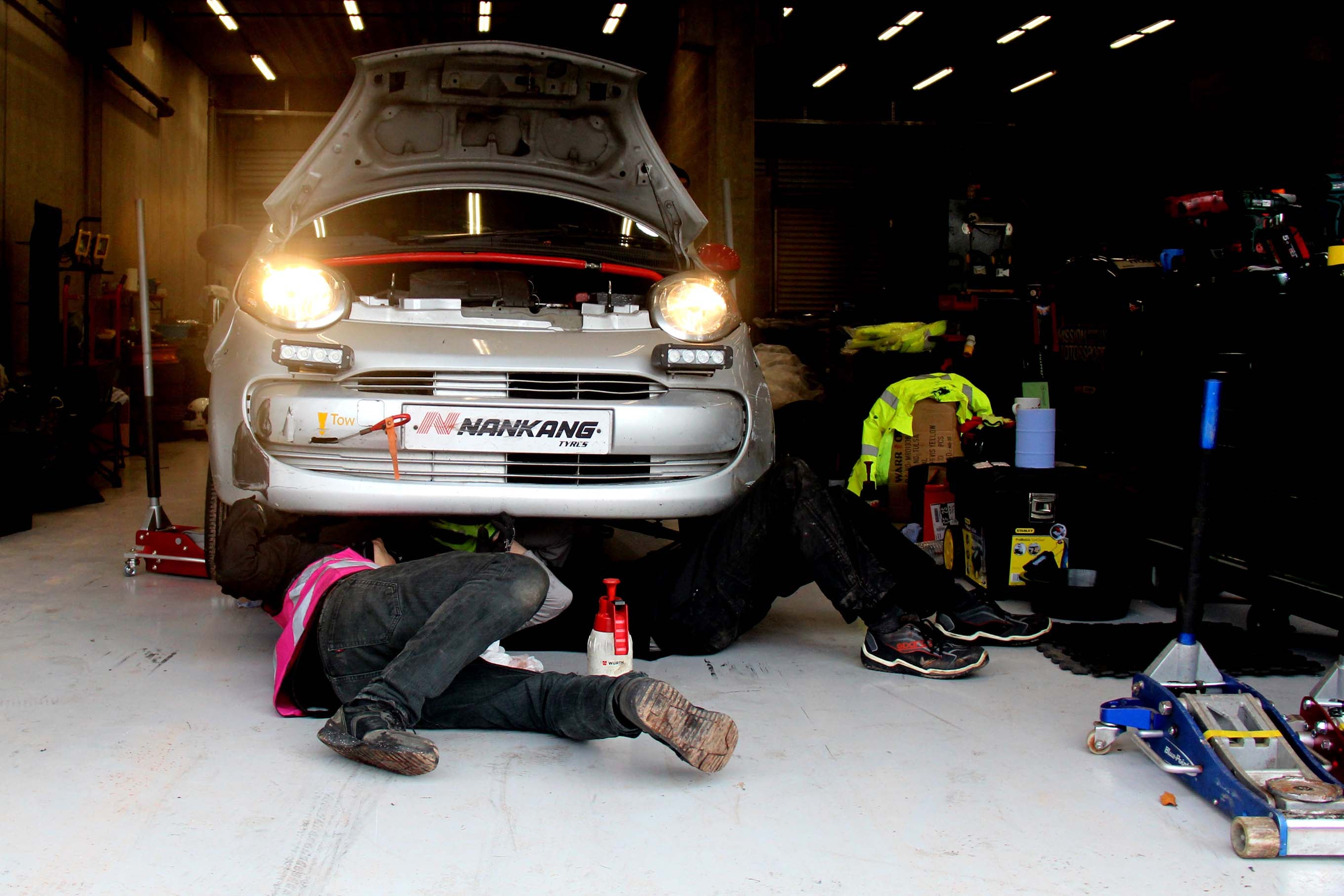 There's nowhere to hide in these cars and the fact you have to earn every mph and fight to maintain it is the essence of pure racing. The modifications mean the C1s slide and move around according to how you drive them. A fractionally greedy corner approach results in ugly understeer while artistic trail- or left-foot braking can be exploited to rotate the car into the corner and gain whole seconds.
I manage this once through La Source and the satisfaction is still making me fizz a week later, likewise the sideways at 90mph approach to Pouhon when I came in a little too hot one lap.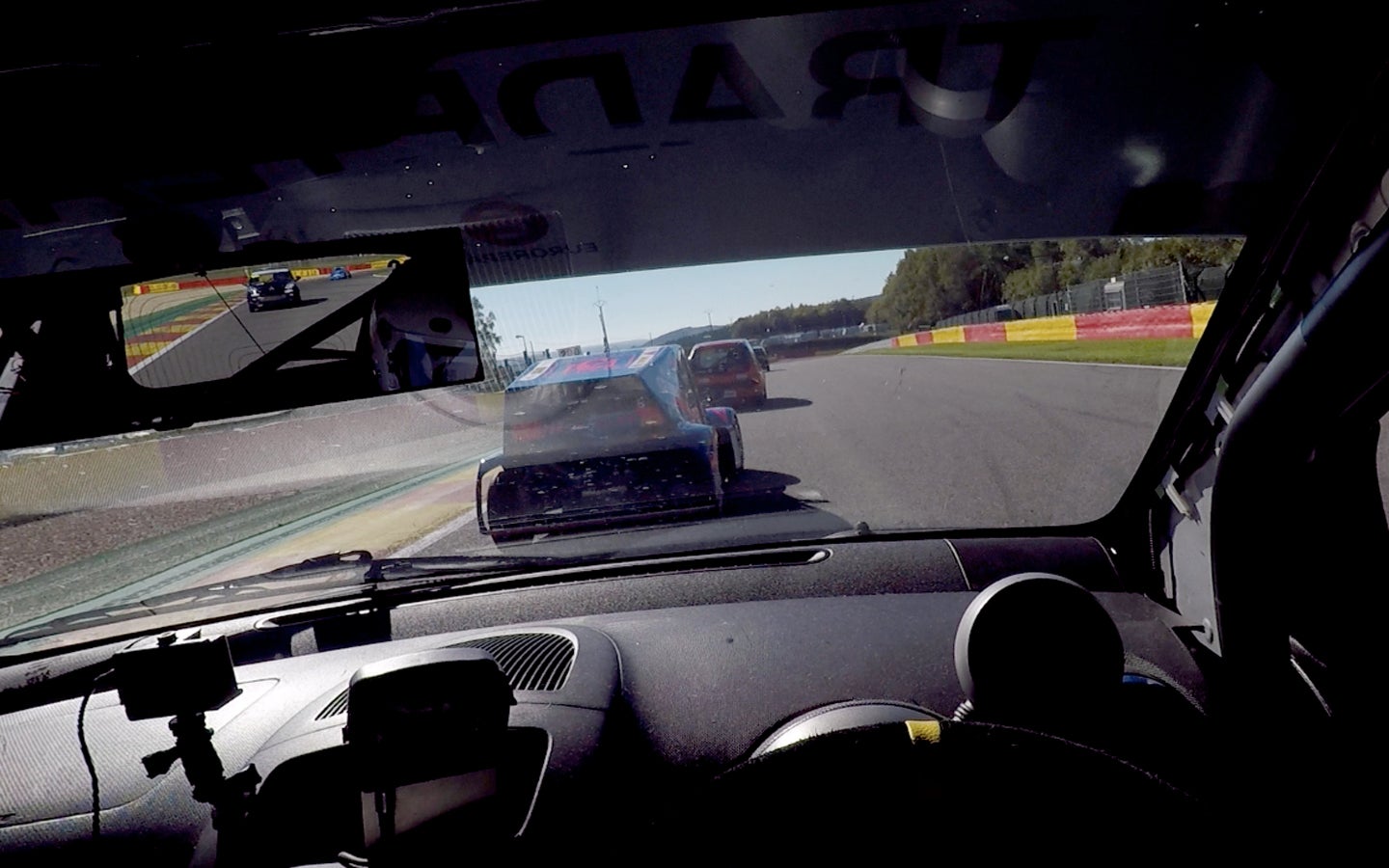 It's at this point most successful championships lose the plot and money starts talking. Not in the C1s. If anything the organizers are doubling down on regulations, a recent deal with Nankang meaning the control tire will be manufactured to spec, sparing the faff and expense of shaving down road rubber. A new direct-sale brake pad meanwhile lasts a season rather than a race and saves more money for teams.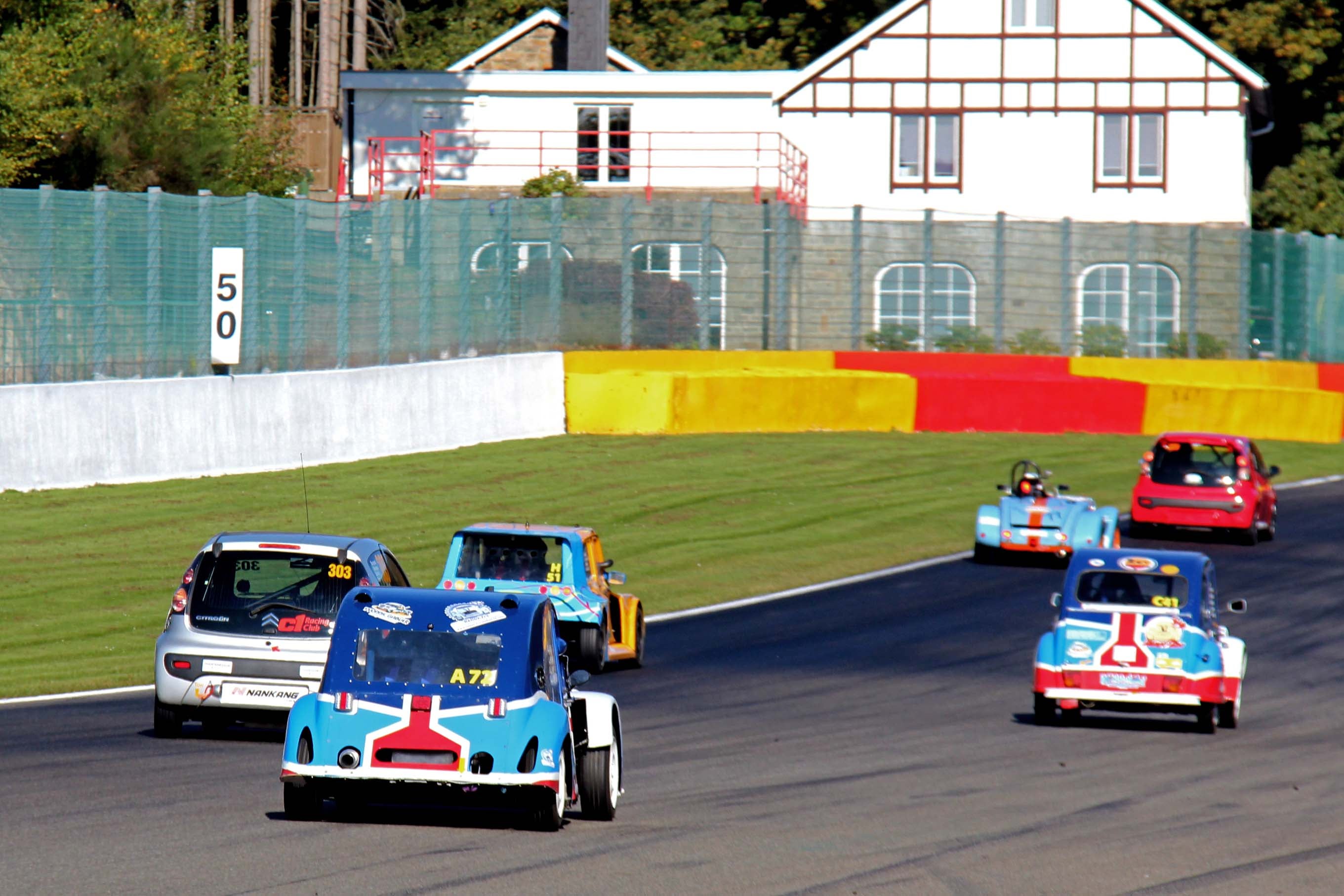 And as demand for grid space increases so are the races getting bigger, the Club confirming a new 24-hour round on Silverstone's full Grand Prix circuit next April. It's a sign this little series is now outgrowing its club circuit roots and able to fill internationally renowned, F1-grade venues. Meyer is already having a second car built with the aim of selling seats to American drivers, joking he could fill 20 cars if he could field them.
Want in? Get yourself on the C1 Racing Club's match-making forum with a fistful of dollars and you're good to go for less than a transatlantic air fare. See you there.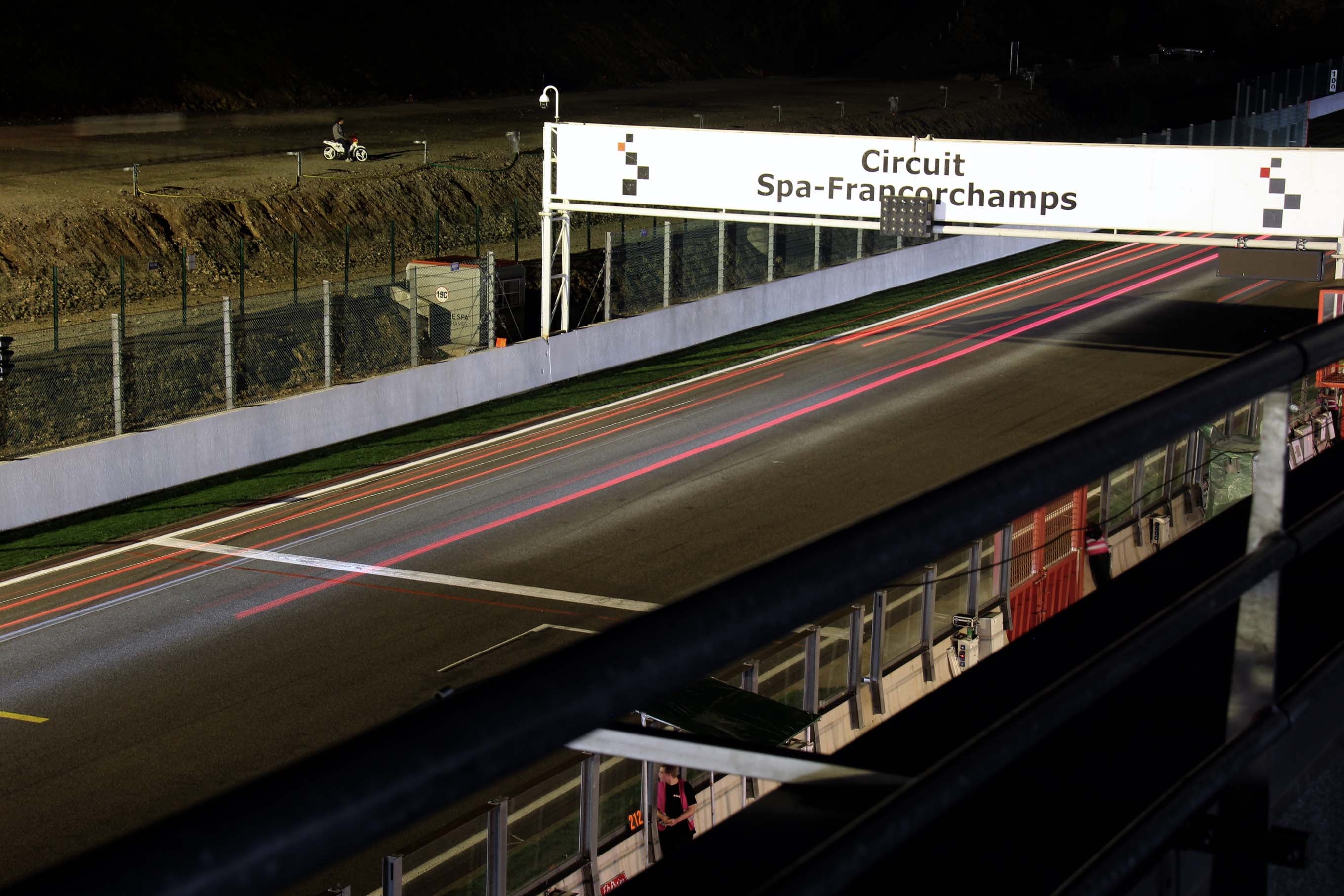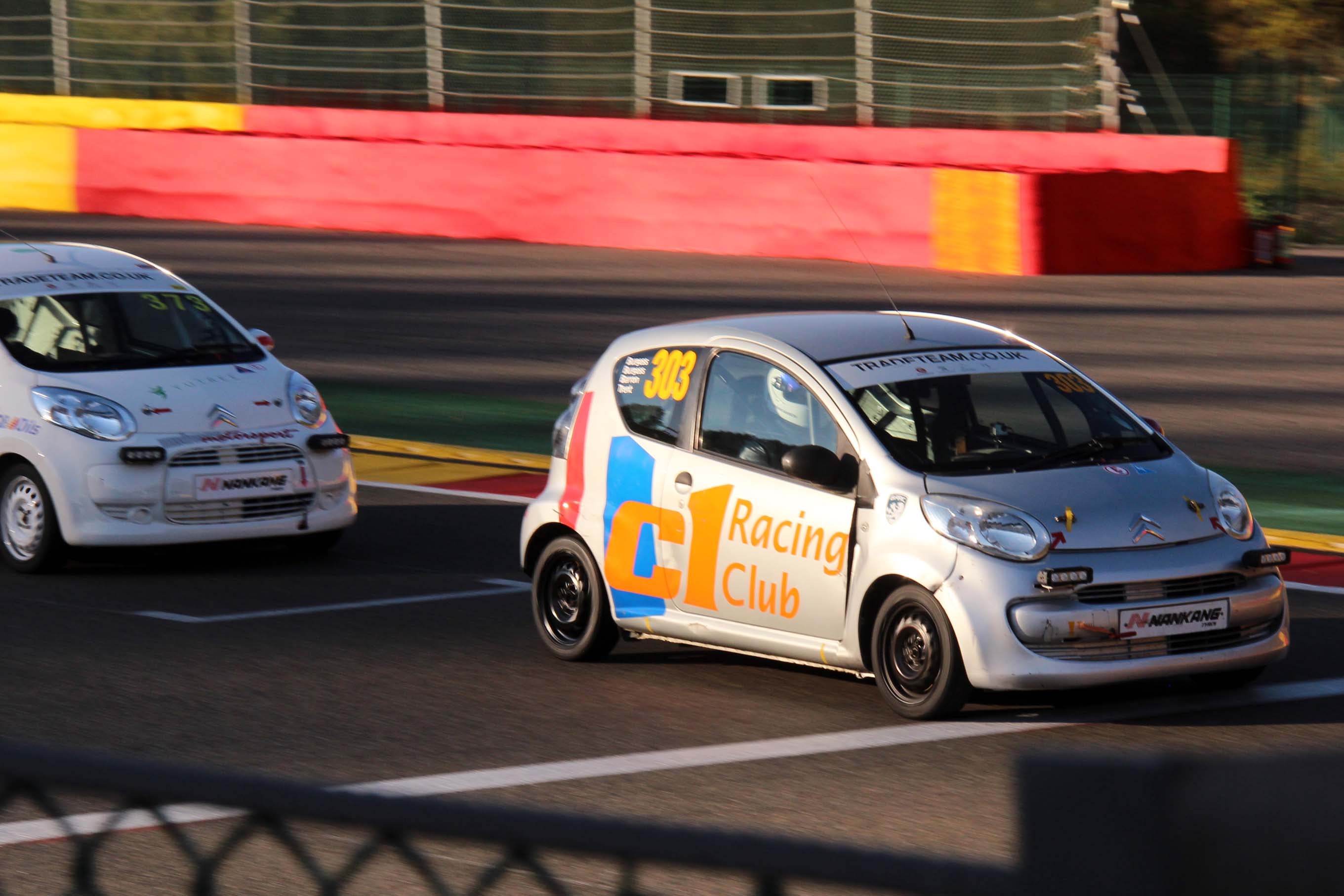 Dan Trent has been working as a car writer for 15 years, several of which were spent editing Chris Harris while he was at Pistonheads, from which he has several stories not for repeating here.
https://c1racing.club/wp-content/uploads/2017/11/Club_Logo_Red_Black_300x137-300x137.jpg
0
0
coxm
https://c1racing.club/wp-content/uploads/2017/11/Club_Logo_Red_Black_300x137-300x137.jpg
coxm
2018-11-14 20:30:49
2018-11-15 08:42:30
Jalopnik – Dan Trent – 14th November 2018